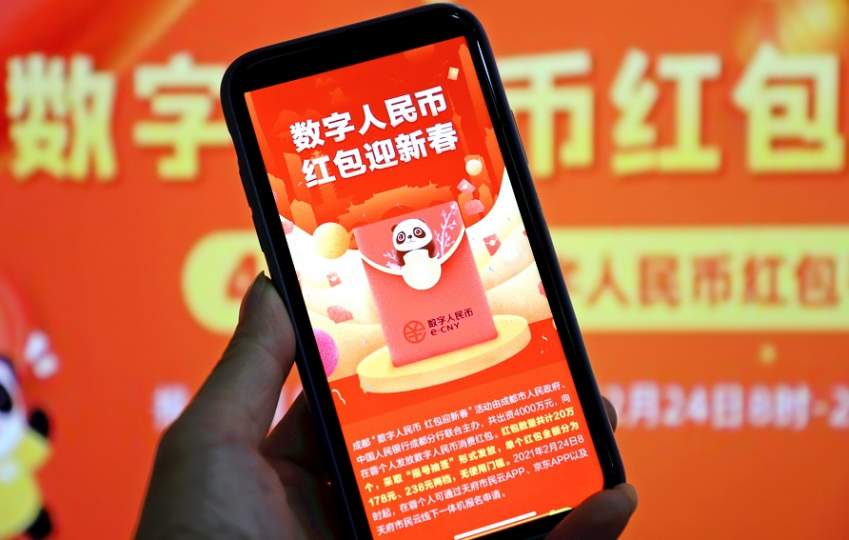 City and regional administrations in China, in response to a call from the Chinese government, have launched a series of lotteries where participants can win digital coupons for free e-CNY.
In a nationwide video conference, Chinese Premier Li Keqiang urged provincial, municipal and rural leaders to speed up infrastructure projects, increase jobs and restore economic growth in areas affected by restrictions during the coronavirus pandemic.
The Chinese authorities will issue a series of digital RMBs to stimulate the economy in regions most affected by restrictions related to the COVID-19 pandemic. As part of the initiative, the Shenzhen city administration has launched a lottery with a fund of 30 million digital yuan ($4.5 million). City residents had the chance to win "red packets" with free 88, 100 and 128 digital yuan.
"Red packets" in China and other Asian countries are cash gifts in red envelopes given on special occasions. For China's central bank digital currency (e-CNY), they are distributed as digital coupons.
The Xiong'an district, a special economic zone southwest of Beijing, has also started handing out "red packets" entitling people to receive free e-CNYs as part of its plan to improve the population's consumption capacity with a total fund of 50 million digital yuan.
Earlier, the municipality of Nansha in Guangzhou said it would give away 10 million digital yuan in red packets to develop catering and retail businesses, but the exact launch date of the initiative has not yet been announced.
In February, the Suzhou city administration gave away 200 digital yuan (about $31) each to 150,000 city residents through a lottery. Winners spent the money between February 10 and 26 at shops where the digital yuan was accepted.