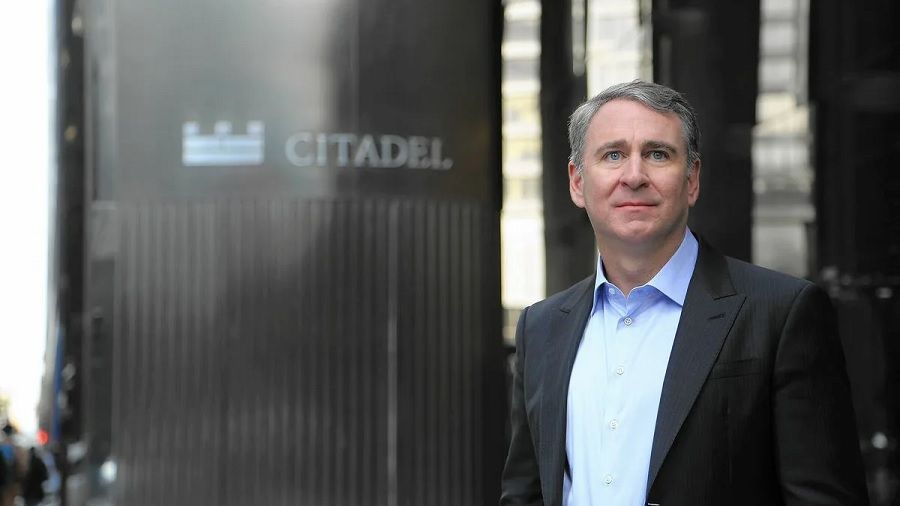 Kenneth Griffin, CEO of hedge fund Citadel Securities, compared cryptocurrencies to abstraction, the value of which depends on the art connoisseur.
Kenneth Griffin has previously repeatedly spoken out against digital currencies because of their high volatility and the uncertain position of regulators toward the industry. Griffin has urged investors not to invest in crypto-assets, but over time his opinion on them is becoming less categorical. Speaking at an international conference organised by the Milken Institute in Los Angeles, Griffin compared cryptocurrencies to abstract art.
"Why would a painting be worth $10 million? After all, it's just a canvas and oil. It all depends on the value in the eye of the beholder. We live in the reality that an asset is worth exactly as much as people think it is useful or valuable," Griffin said.
With retail and institutional investors increasingly interested in digital assets, Citadel is exploring the possibility of working with cryptocurrencies. Griffin explained that the company is being pushed to do so by its young employees who believe in the potential of cryptocurrencies. They believe that crypto-assets could make it much easier to make payments, which would play an important role in the global economy and Web3.
Griffin said colleagues might think he is too "stale" on the subject, but Citadel needs to conduct a thorough risk assessment before getting involved with cryptocurrencies.
Above all, Griffin is concerned about the potential use of crypto-assets by North Korean authorities to evade economic sanctions.
The Citadel chief called blockchain an "interesting technology," though he does not understand its value, and suggested that Etherium-based tokens would one day "displace" bitcoin. He cited the example of major companies like Amazon and Apple, whose products and services have brought real value to people, but Griffin cannot say the same about bitcoin.
"I'm trying to understand how cryptocurrencies make the world a better place. But increasingly I'm hearing stories about bitcoin consuming an amount of electricity comparable to that of small countries," Griffin said.
JPMorgan Chase CEO Jamie Dimon has also started to change his attitude towards cryptocurrencies. He used to be a cryptocurrency sceptic, but recently said that digital assets can actually have advantages over fiat currencies.