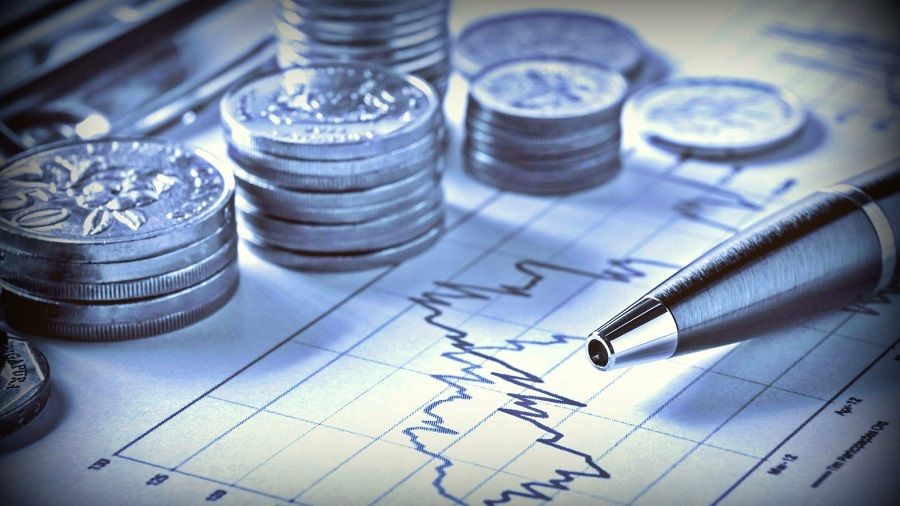 Analysts at asset management company CoinShares reported that institutional investors invested $274 million in cryptocurrency funds during the week of May 9-13, a record since the beginning of the year.
According to the report, bitcoin trusts were at the peak of popularity – investors invested $298.6 million in them. But from ETH, SOL and DOT products funds were withdrawn – outflows were $26.7 million, $5.3 million and $0.6 million respectively. There was little investment in LTC, TRX, ADA and XRP products. However, multi-currency funds received $8.6 mln. Overall, investors increased their investments by $274.2 mln during the week.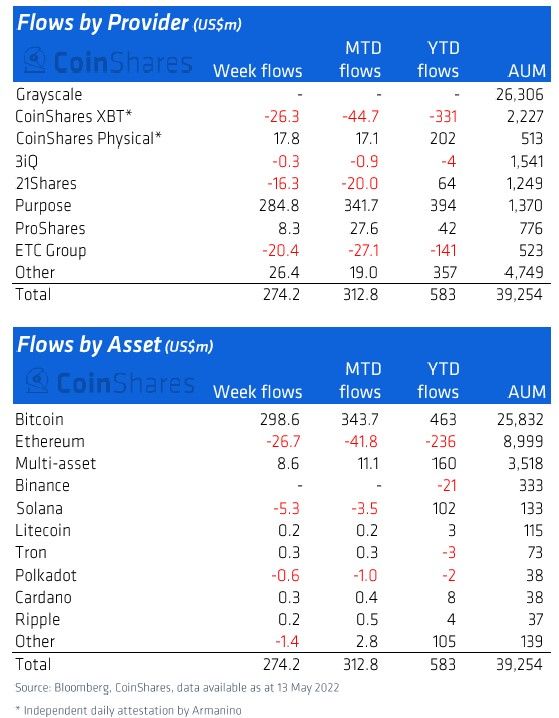 "Investors seem to have seen the UST's decoupling from the US dollar and the subsequent decline in the cryptocurrency market as an opportunity to buy assets," according to CoinShares analysts.
As for cryptocurrency product providers, most of the inflows came from the Purpose Bitcoin Futures ETF – $284.8 million. ProShares and CoinShares Physical products also had a positive balance for the week.
The company's CoinShares XBT, 3iQ, 21Shares and ETC Group lost some funds.
Earlier, analysts at CryptoQuant in Korea said that market volatility had not stopped large investors from accumulating bitcoins.