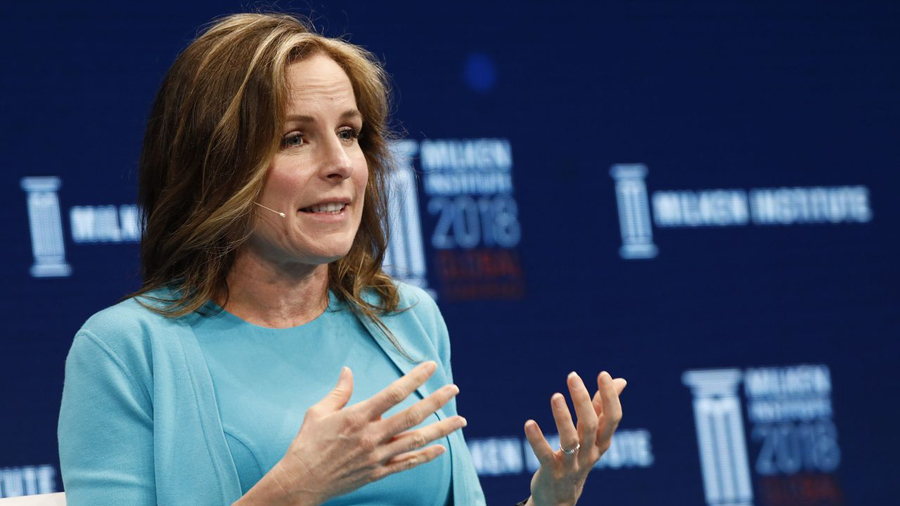 Soros Fund Management's CEO has suggested that Ether will become more in demand than bitcoin after the launch of the Etherium 2.0 update.
In an interview with Bloomberg, Dawn Fitzpatrick described cryptocurrency investment as mainstream. The businesswoman believes that this asset class will continue to grow, especially thanks to the solutions recently offered by management company Fidelity Investments.
In April, Fidelity announced that retirement account holders would be able to invest part of their funds in bitcoins. This should broaden the community's audience and attract not only young people but also the elderly to the first cryptocurrency.
However, Fitzpatrick believes the potential environmental impact of cryptocurrencies will also play an important role in the industry – it will determine which digital assets become more popular with investors. Fitzpatrick suggested that Ether has a good chance of overtaking bitcoin, as it is on its way to transitioning from the energy-intensive Proof-of-Work (PoW) mining model to the more environmentally friendly Proof-of-Stake (PoS). Recently, Etherium co-founder Vitalik Buterin announced that the transition to the new PoS consensus mechanism could take place as early as August.
The investment director at Soros Fund Management believes there are many useful applications for blockchain, which can be used to securely store data, track information transparently and reduce paperwork.
Fitzpatrick has always been supportive of the first cryptocurrency, calling bitcoin more than just an inflation hedge. Soros Fund Management began trading BTC as early as last summer. In addition, the fund has shown interest in other crypto-assets.