The US Securities and Exchange Commission unwittingly contributed to the popularity of the illiquid EthereumMax token, which had previously been promoted by the American showbiz star.
The US regulator accused Kim Kardashian of promoting EthereumMax (EMAX) as early as last year. According to the SEC, the star received $250,000 for promoting the token, but failed to report it. Kardashian has agreed to pay a $1.26m fine to settle the proceedings.
The SEC's charge against the popular American TV host has suddenly drawn attention to the EMAX token. Trading volume in the asset has increased significantly in recent days. The EMAX exchange rate rose from $0.000000004232 to $0.000000009605 – an increase of 126%.
However, the rate then decreased noticeably and now the token is trading at $0.000000005641, which is still significantly higher than the previous values. At the same time, trading volume increased from an extremely insignificant $500 to $300,000.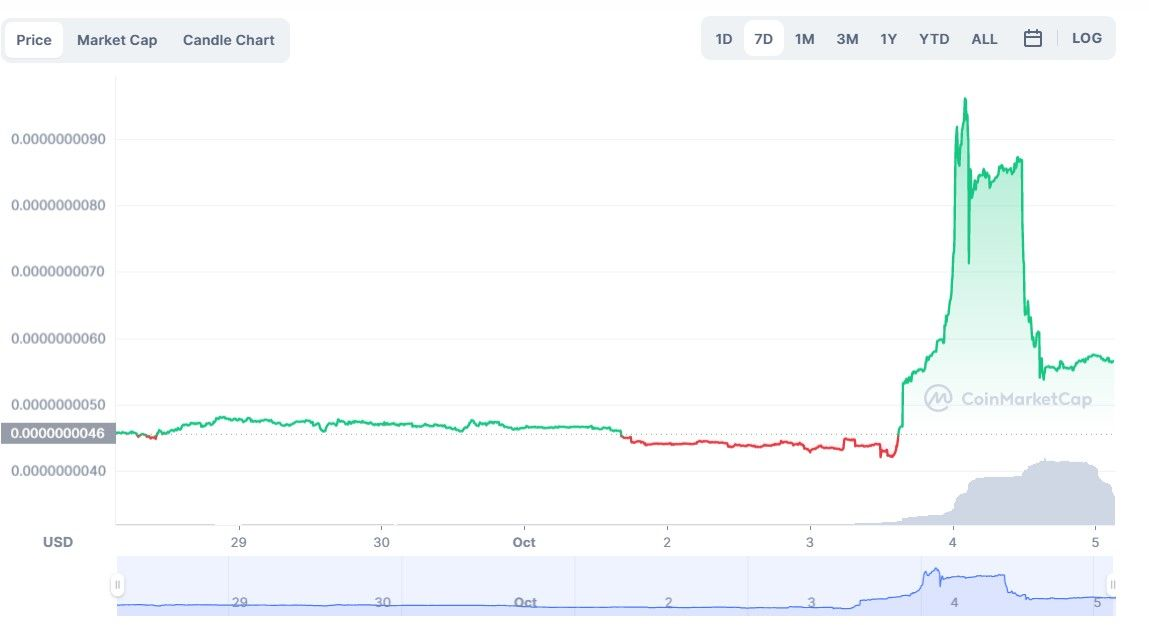 Earlier this year, an investor in EthereumMax sued Kim Kardashian and Floyd Mayweather for recruiting people to create the Pump & Dump scheme.
Don't forget to subscribe to our Telegram channel.