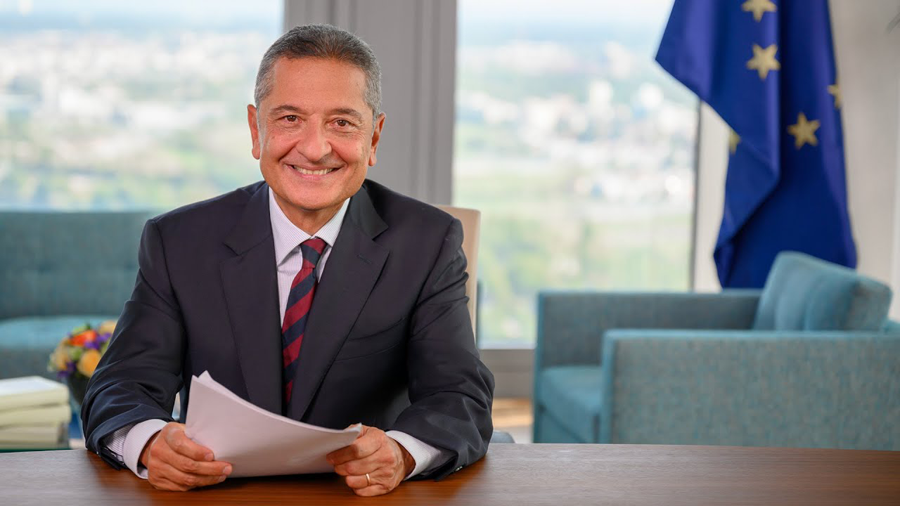 Fabio Panetta, a member of the European Central Bank's executive committee, believes cryptocurrencies pose a serious threat to global financial stability.
Speaking at a conference organised by Columbia University, Fabio Panetta called the cryptocurrency industry the "Wild West". He compared the emergence of bitcoin and ether to the "boom" in the mortgage lending market in 2008, which eventually led to the financial crisis. Panetta identified factors that could contribute to the disruption of financial system stability due to the introduction of crypto-assets.
First, the high volatility of cryptocurrencies and market turmoil could spread to players in the traditional financial system. This is due to the increased correlation between bitcoin and the S&P 500 index, which has started to increase since 2020, Panetta said. Secondly, the fall in the value of crypto-assets could severely affect investors' wealth. Third, operational failures, digital asset fraud, market manipulation and hacking attacks could drastically reduce investor confidence in the value of cryptocurrencies. As a consequence, these factors together can have a negative impact on the entire financial system, Panetta is convinced.
Therefore, the ECB executive committee member has called for stricter regulation of cryptocurrencies. It should be aimed at reducing possible risks to the financial sector and mitigating their impact. Panetta explained that crypto-assets should only be used for specific purposes that benefit society. Policymakers need to respond to the growing interest in digital assets and make every effort to ensure that government currencies do not lose their value during the digital age. As Panetta puts it, many people "don't understand what they're buying" and this is another dangerous risk factor. Like cryptocurrency pyramids, this dynamic will continue until investor enthusiasm dies down.
"We shouldn't make the same mistakes again and again, waiting for this bubble to burst, only then realising how big a risk cryptocurrencies have become to the financial system. Many people think they are smarter and hope to get out in time, but it's a trap," Panetta said.
Last year, Panetta said bitcoin threatens the environment because it consumes large amounts of electricity when it is mined.