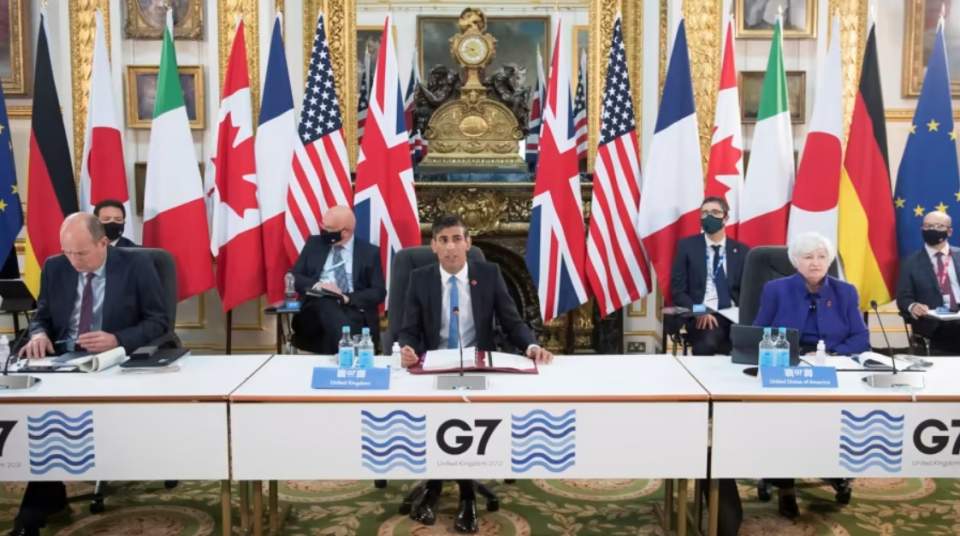 G7 council members, following the collapse of the UST steblicoin and cryptocurrency LUNA, said it was important to accelerate legislation to regulate digital assets.
A group of finance ministers from the world's seven largest advanced economies (Canada, France, Germany, Italy, Japan, the UK and the US; G7) issued a statement saying that cryptocurrencies must meet the same standards as the rest of the global financial system.
The joint statement called for tougher rules on anti-money laundering
The advice to tighten regulation of the digital asset market has been linked by regulators to the TerraUSD (UST) stabelcoin crash that took place last week:
"The G7 remains committed to high standards of global stablcoin regulation, following the principle of 'same activity, same risk, same regulation'".
The statement confirmed a report that the Financial Stability Board (FSB) has been asked to speed up work on regulating stablcoin amid the market shock. The message calls for an early implementation of the Financial Action Task Force (FATF) Crypto Travel Rule (international cryptocurrency transaction rules).
This is a controversial anti-money laundering (AML) regulation currently being adopted in European Union legislation that requires stricter disclosure and reporting to regulators. The requirement primarily affects reserve assets backing stablcoins.
The G7 countries met last week to focus on cryptocurrency regulation in light of recent developments around TerraUSD (UST) stablcoin, military conflict in Eastern Europe and the requirement to comply with US and EU sanctions. Prior to the meeting, Francois Villeroy de Galhau, head of the French central bank, said that recent events had given the G7 a clear and alarming message about the urgent need for global regulation.