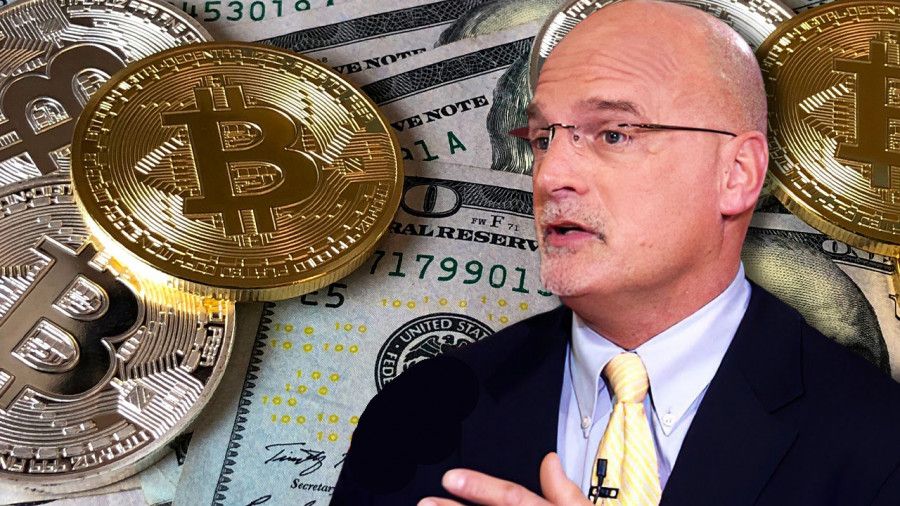 Bloomberg Intelligence senior analyst Mike McGlone believes that a Fed policy tightening will allow cryptocurrency market leaders to make new highs, only to be followed by a prolonged fall.
Bloomberg Intelligence analyst Mike McGlone said during a podcast with Scott Melker that cryptocurrencies such as bitcoin and ether will resume their uptrend when the US stock market continues to fall. According to McGlone, Solana will also join the market leaders' ascent.
The expert believes that a sharper correction in the stock market will force the US Federal Reserve (Fed) to change its stance on tightening monetary policy, triggering a bullish bounce in high-risk assets such as cryptocurrencies.
"Right now I see cryptocurrencies as a safe haven. The Fed will continue its policy until the stock market – the number one indicator – falls enough to make the Fed pause. That's when I think we'll see bitcoin, ether and possibly Solana rise. They will outperform other assets as they have done before," McGlone is confident.
He believes that the federal funds futures rate, which reflects investors' views on the Fed's bond rate at the time of expiration, could serve as a "bottom indicator" for the cryptocurrency market. The analyst says that once investors reach a peak level of caution about Fed funds futures, sentiment could change.
"If you want a good lower indicator for bitcoin and altcoins, it's Fed funds futures. That's what the market expects from the Fed in a year's time. Right now it is estimated at 3%, maybe more, and the actual rate is 1%. Once that forward-looking expectation starts to come down, I think bitcoin will bottom out," the analyst said.
However, the chief marketing officer at cryptocurrency exchange Gate.io praises the potential of the NFT industry and believes collectible tokens could overtake bitcoin and other cryptocurrencies in terms of market capitalisation.