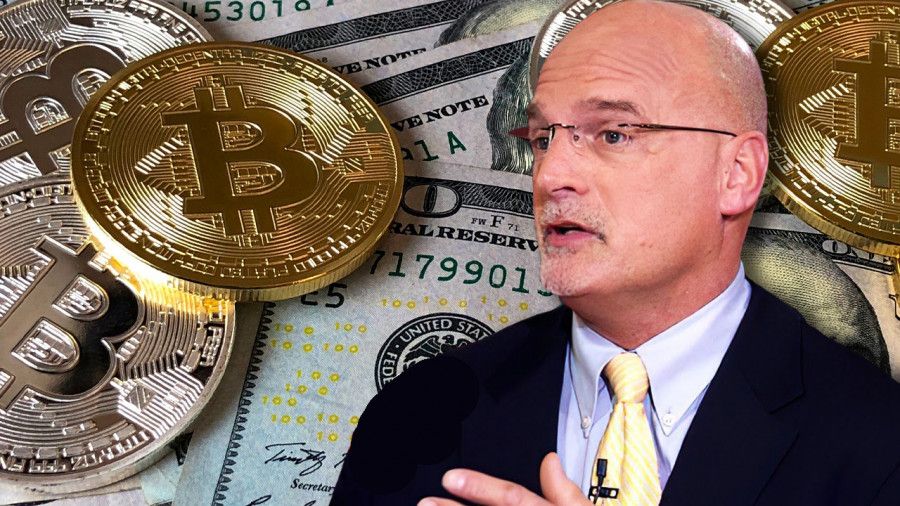 A senior analyst at Bloomberg Intelligence believes that declines in cryptocurrency rates amid falling stock markets are normal and that BTC and ETH will benefit from a tightening of US monetary policy.
Mike McGlone said in a podcast on Yahoo Finance that Etherium and Bitcoin will make the biggest gains given the recent drop in prices affecting all asset classes. The analyst noted that a US Federal Reserve interest rate hike would, in the long run, hurt stock markets more than proven cryptocurrencies such as bitcoin and ether:
"The key thing to remember is that, the stock market will continue to fall as the Fed needs it to fall and lower inflation, Bitcoin and Etherium will fall but then rise and outperform all other assets.
A Bloomberg exchange-traded commodities expert believes cryptocurrencies represent the next revolutionary stage in economic development, on a par with Amazon and other market innovators, winners of the 2000s and 2010s:
"The volatility of these nascent crypto-assets, primarily Bitcoin, continues to decline in parallel with the stock market. Exactly the same thing happened to Amazon when the online marketplace first emerged. The volatility of its securities in 2009 was the same as that of Bitcoin right now."
McGlone warned that not everyone will have time to hop on the "full-speed train," referring to the crypto industry:
"Investors are looking forward to the future. Do you really want to miss this revolution? There will be few stock market offers ahead and plenty on bitcoin and ether."
Expert Bloomberg Intelligence notes that while BTC has fallen to $30,000, it is not the only asset class to have declined:
"Bitcoin is going down with other risk assets, following the tide that has set in the markets. What happened to the S&P 500 this week? The stock index dipped below 4,000 for a while. Bitcoin, which has risen the most in the last five to 10 years, will return when the Fed 'pours the punch bowl'."
Brock Pierce, head of the Bitcoin Foundation, says he is seeing a similar situation in the cryptocurrency market to the "dot-com crisis" of the turn of the noughties and is therefore diversifying his portfolio into EOS and NFT.