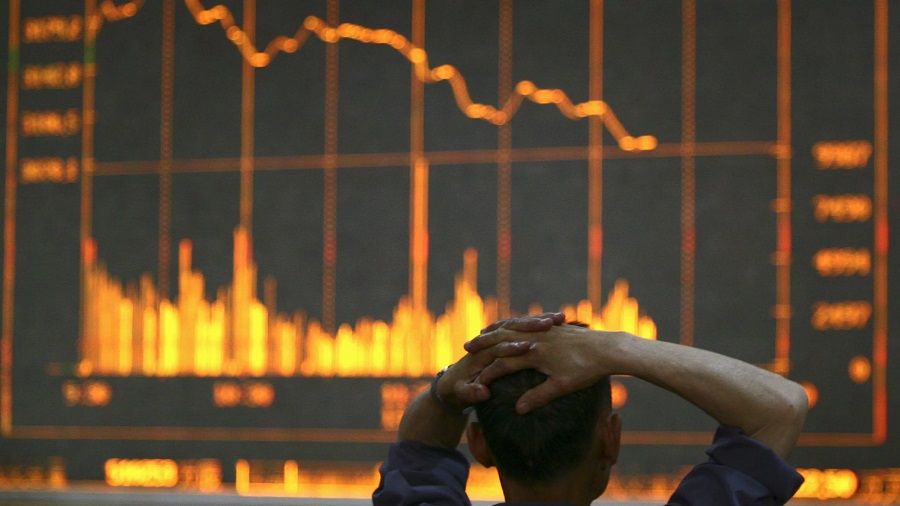 TerraUSD's (UST) third-largest stablecoin has lost its peg to the US dollar – as the cryptocurrency market continues to sell off, UST is now trading at $0.75, which is also well below the standard rate of $1. This is possible during periods of market volatility, such as now – algorithmic stablcoins use different cryptocurrencies for their collateral and when the market drops sharply may not always support the rate at a given bar.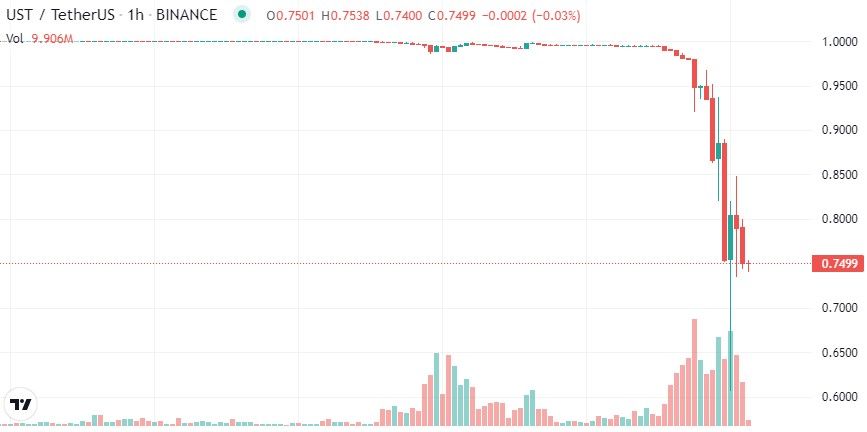 In the last 24 hours bitcoin has fallen below $30,000 and the Luna Foundation has $3.5 billion worth of BTC in its wallets to back UST. LUNA makes up the majority of the steiblocoin collateral, so a significant number of coins were sold in an attempt to support the UST rate. This collapsed the LUNA exchange rate: during the last 24 hours it fell by 49% and by 64% during the week.
Terra project founder Do Kwon and the Luna Foundation management are trying to stabilize the situation. Thus, the organization "borrowed" $1.5 billion worth of bitcoins to "protect the UST exchange rate peg". Do Kwon himself wrote on Twitter that the organisation is "deploying funds". Earlier, strategist Lyn Alden said that the recent active acquisition of bitcoins by Luna Foundation Guard could provoke several threats to the cryptocurrency market.