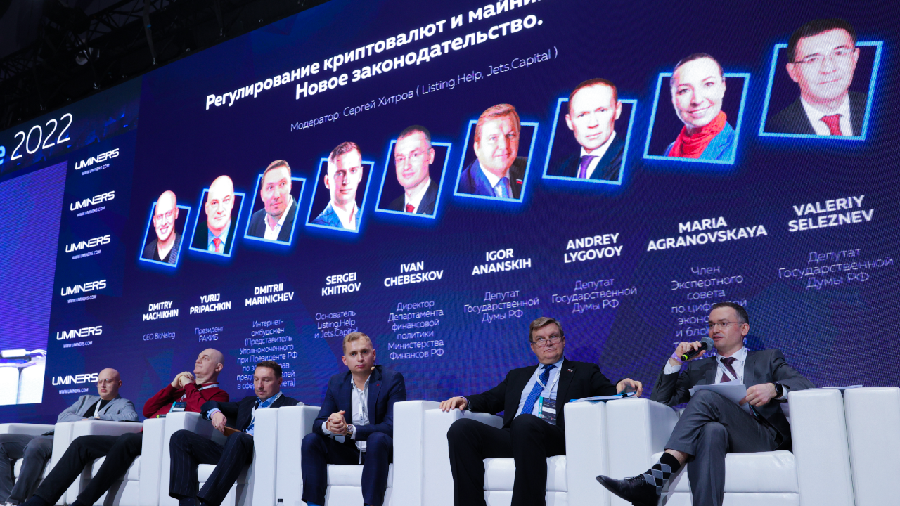 State Duma deputy Andrei Lugovoi said that the new version of the bill on cryptocurrency regulation suggests giving the Federal Tax Service (FTS) the functions of regulator instead of the Bank of Russia. The
7th international forum Blockchain Life 2022 was held in Moscow on 20 and 21 April and attracted more than 7,000 participants. Among the guests invited to the forum was Andrey Lugovoi, First Deputy Head of the State Duma Committee on Security and Counteraction to Corruption and Deputy Head of the Working Group on Regulating Digital Assets. In his speech, he said that a new version of the bill on the regulation of cryptocurrencies could be published before the May holidays.
"As of today, both the government and the State Duma are moving in the same vein and as a team. That means we support each other conceptually," he said.
According to the deputy, the experts of the working group on legislative regulation of cryptocurrencies plan to make amendments to the bill from the Ministry of Finance and present an updated document in about 2-3 days. Among the proposals is vesting the Federal Tax Service with the functions of cryptocurrency market regulator instead of the Central Bank.
According to Lugovoi, it is advisable to make the Federal Tax Service the cryptocurrency market regulator, at least due to the fact that digital assets are recognized as property in terms of court practice. The parliamentarian first voiced his position against giving such functions to the Bank of Russia, speaking at a meeting of the expert council of the working group.
"If we proceed strategically in terms of regulation, we have one adversary – the Central Bank. The more we involve it in these issues, the more difficult it will be for us to negotiate with it," Lugovoi explained.
Earlier, Andrey Lugovoi, Deputy of the Working Group on the Regulation of Digital Assets, criticized the proposal of the Association of Banks of Russia (ADB) to apply criminal prosecution to citizens who store digital currency in non-custodial wallets.