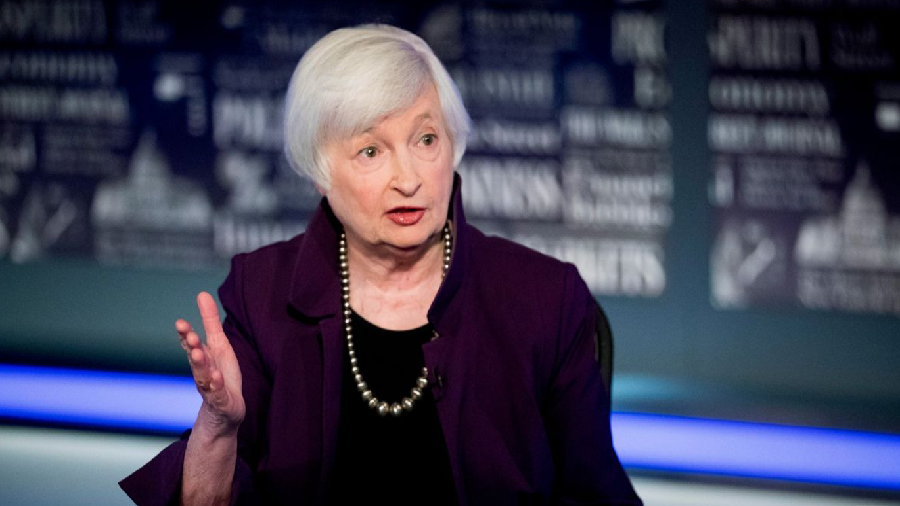 US Treasury Secretary Janet Yellen believes that the cryptocurrency market has not yet grown to the extent that it poses a threat to the financial system. However, she called for faster regulation of stablcoins.
In a speech before the U.S. House Financial Services Committee, Janet Yellen said that the $2 trillion cryptocurrency market does not pose a serious threat to the stability of the international financial system. She was replying to a question from Democratic U.S. member Jim Himes about how much the total capitalization of the cryptocurrency market would have to reach to talk about systemic risks.
Yellen said she was not sure of the exact figure, but noted that the adoption of digital assets is growing rapidly, so they could pose risks to payment systems. The minister said a comprehensive set of rules should be developed as soon as possible to fill gaps in the regulation of cryptocurrencies, especially stabelcoins. According to Yellen, stablcoin issuers must comply with the same capital and liquidity requirements as banks.
The meeting touched on the volatility of stablcoins, in particular the collapse of UST to $0.22, as well as the temporary decline of USDT to $0.95. Stable cryptocurrency USDC was also down to $0.99. Officials have previously raised the topic of regulating stablcoins, but now the issue is particularly acute.
US House of Representatives member Stephen Lynch noted that more than 200 stablcoins now exist, but once the Federal Reserve (Fed) launches a digital currency, most of them could go unclaimed and lose their value.
Yellen noted that financial regulators are studying the viability of the digital dollar, but it also has some drawbacks. If the government could control digital dollar transactions, it would pose a risk to user privacy.
Last year, Yellen expressed concern that digital assets were increasingly being used for drug trafficking, fraud and other crimes. The US treasury secretary has therefore identified crypto-assets as a particular problem for law enforcement.